Durable Medical Equipment Program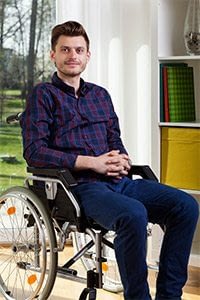 "Medicare is cutting your reimbursement, see how Cushman Insurance Agency can cut your insurance costs."
We have access to some of the most competitive insurance options available to the DME Industry. Our MedGuard Program offers General Liability (including Products/Professional), Property, Automobile, Workers Comp, Medicare Surety Bonds, & Umbrella coverage's tailored to your business. Retailers, Wholesalers, Manufacturers. We have been serving the DME industry since 1986.
The aging of the baby boomer generation, and the trend toward home recovery are causing the need for medical equipment outside the hospital to explode. While that may be good for your business, it is all the more reason to make sure your business interests and liabilities are covered. The Med-Guard® Program features insurance packages for medical equipment companies designed to go hand-in-hand with your home medical equipment operation. We provide quick quote turnaround, and a free, no obligation comparative analysis.
Complete the attached application (PDF) or contact us today to let us get to work for you!
"Premium savings up to 50% in many instances!"
Ambulance Program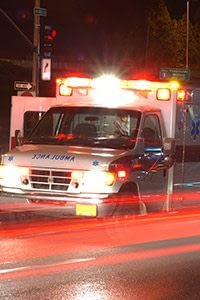 We are able to offer extremely competitive programs in most states for non- emergency (no 911) ambulance accounts. Recent successes include workers' compensation policies (including dividend programs) in Virginia and South Carolina.
Also recently written were liability contracts including Professional and Employment Practices Liability as well as abuse and molestation coverages. Automobile coverages for the ambulance fleet, property, inland marine, and umbrella liability policies are available. One account written in the last 60 days received a $100,000 reduction in premium from the previous year primarily from the automobile line of business.
We pride ourselves on "shopping" the marketplace for the best price and coverage format for each account and are not "married" to any particular program or insurance company. This enables us to acquire the best product and price for each ambulance insured we represent.
Home Healthcare
Demand for home healthcare services continues to increase as our aging population desires to remain in their own homes instead of being placed in a residential facility. Both Medicare and Medicaid have reimbursement programs for eligible individuals. As with any healthcare company, there is the chronic need to lower costs and expand your service offerings. Along with growth comes new and sometimes unexpected risks- risks your current insurance coverage might not assume or cover.
We have developed a comprehensive program to meet the specific needs of this exploding market. As an experienced leader in providing insurance protection specifically for the healthcare industry, we can provide everything from core coverages that provide basic protection to highly specialized ones that help to offer your peace of mind.
We offer home healthcare businesses a complete suite of coverages that protect your property, autos, employees, and patients. Our broad range of industry specific coverages can be tailored to meet your unique needs, including:
General Liability (including Products/Completed Operations), Professional Liability, Hired and Non-Owned Auto, Sexual and Physical Abuse, Auto, Property, Inland Marine (covers expensive medical equipment), and Umbrella Coverages.
Workers Compensation with some of the most competitive rates in the Home Healthcare Industry.
Coverage is available for Independent Medical and Non-Medical Contractors used in your business
Administrative Defense Coverage Endorsement available to cover expenses related to any Federal, State, Local or other Third-Party Investigations (i.e. Medicare, Medicaid, Hippa)
Professional Liability is available on either Occurrence or Claims Made coverage forms
Professional Liability is available with separate limits
Defense costs (outside of the limits)
Other General Liability coverages available such as: Employee Benefits Liability, Employment Practices Liability, Stop Gab, etc.
Member of Virginia Association for Home Care and Hospice